MINI JEEP
The Mini Jeep can be customized with various options from the factory.  Please enquire about the options that interest you and for quotation!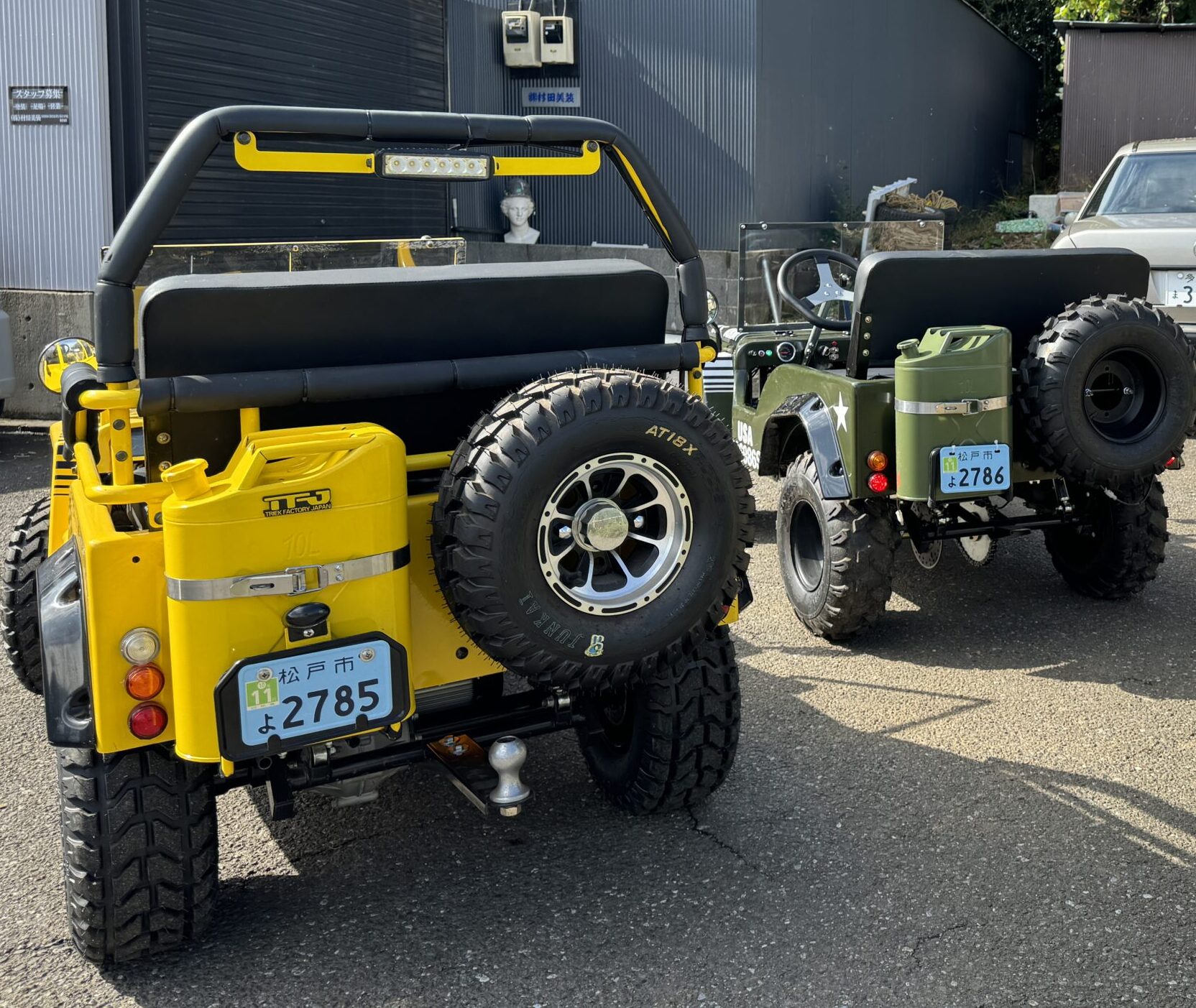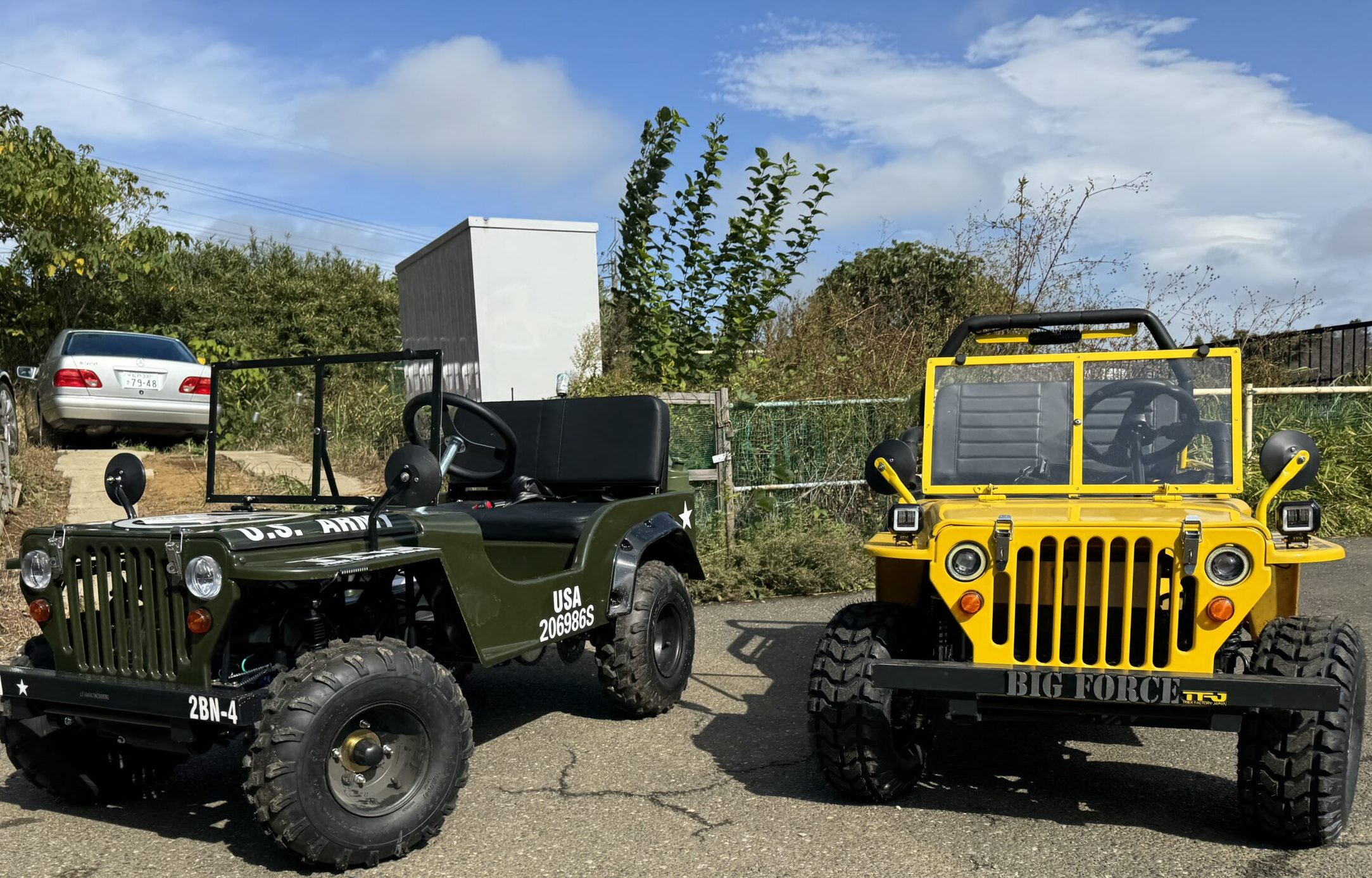 SPECIFICATIONS
Mini Jeep can be ordered in both 50cc (3-speed semi-auto shift), or EV (50km or 100km range), you can choose your color, and it can be registered to drive on public roads.
The classification is: MiniCar (similar to 50cc scooter)

Can seat one person (driver, no passengers)

No helmet is required

No Garage Certificate (shakoshoumei) is required

Registration can be done at your local city hall

 
OPTIONS LIST
Customize your Mini Jeep with:
BODY
Road Tires on Aluminum rims
Steering Shock Absorption
Fender Flares
Trailer Hitch frame bracket
Logo Stickers
Specially-designed rear luggage rack
Towing Winch
Folding roof
Roll Bar
Seat Belts
INTERIOR
Bench or Separate Seats
Headrests
Floormats
Windshield
ELECTRIC / LIGHTING
Antitheft Key Cylinder
LED Turn signals, brake and reverse lights
Angel-Eye headlights w/ RGB Remote Control
Hazard Lights
High-Power Fog Lamps
USB Ports / Cigarette Lighter outlets
High Mount Center Stop Lamp
We are experienced and qualified in exporting vehicles to the USA, New Zealand and other locations.
Can I ride a Mini Jeep on the road?
Yes!!  You can register and put a number plate on your mini jeep and drive it on the road like any other car (but not on the highway)
How do I register a Mini Jeep?
When you purchase, you will receive a Bill of Sale
Bring the Bill of Sale to your local ward office, and you will receive number plates
Obtain Personal Liability Insurance (自賠責保険) at any local automotive dealer, and you will receive a sticker for your license plate
Install the plates, and you're off!
What kind of License do I need to drive a Mini Jeep?
Since it is classified as a Mini-car, you can drive it with a scooter (原付) license, or regular car drivers license
Do I need to wear a Helmet?
No!  As a 4-wheel mini-car, a helmet is not required, though you are welcome to wear one while driving
Trike Factory Japan 4-wheel Models
1it
3-wheel sports car, Gas & EV
Trike Factory Japan 2-wheel & Offroad Models